Coronavirus Live Updates: Read The Latest About The COVID-19 Outbreak
August 24, 2020

Views: 316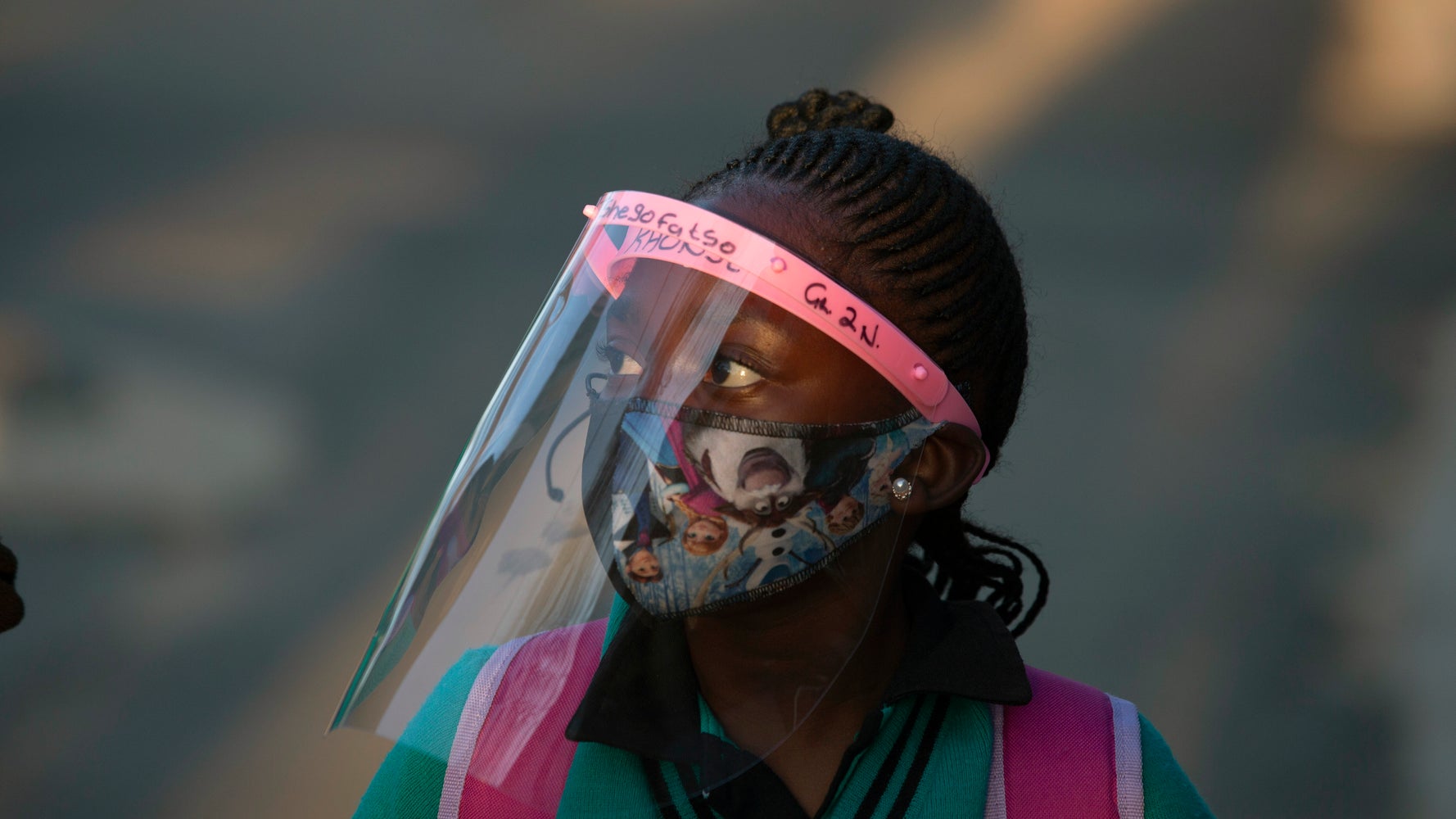 "I don't agree with the CDC guidance period, full stop, and it's not the policy in the state of California," Newsom also said, according to a Politico report.
The California governor said the state had its own new testing initiative, announcing a contract he had signed with a Massachusetts-based diagnostics company to process thousands of COVID-19 tests daily by November.
The new testing effort would bring test results within 24 to 48 hours, bringing more "stability" to California and providing "reliability" for people who are at-risk, Newsom said.
"You get in within 48 hours, certainly 24 hours, then we have the ability to make decisions in real time that will advance our efforts to reopen our schools for in-person education, reopen our businesses in a more effective and efficient manner, a more sustainable manner," Newsom said.
― Carla Russo
CDC Quietly Changes Testing Recommendations To Exclude People Without Symptoms — 8/26/20, 8:55 a.m. ET
The CDC's new testing guidelines now say that people without COVID-19 symptoms do not need to be tested, even if they have been in close contact with someone who tested positive, quietly reversing previous guidelines that recommended testing "for all close contacts of confirmed or probable COVID-19 patients." 
The agency's revised guidelines go against public health experts' consensus that people with COVID-19 tend to be most contagious before they begin to show symptoms, as well as the fact that some people will never show symptoms at all, but can still spread the virus. (That is why experts have recommended widespread testing as a crucial element in containing the pandemic.)
The new guidelines state that pre-symptomatic or asymptomatic people "do not necessarily need a test unless you are a vulnerable individual or your health care provider or State or local public health officials recommend you take one." This applies even to people not showing symptoms who have been in close contact with someone infected with COVID-19, which the agency defines as within 6 feet for at least 15 minutes, or those "in a high COVID-19 transmission area and have attended a public or private gathering of more than 10 people (without widespread mask wearing or physical distancing)."
Yet further down in the guidelines, the agency still stresses that "it is important to realize that you can be infected and spread the virus but feel well and have no symptoms."
It's unclear what prompted the revision. In many states, officials have reported testing delays and backlogs. But a Department of Health and Human Services spokesperson told The New York Times that the altered guidelines were not due to testing shortages, but "to reflect current evidence and the best public health interventions." 
— Marina Fang
Warren And Markey Demand Transparency Over FDA Decision To Authorize Plasma Treatment — 8/25/20, 2:10 p.m. ET
Sens. Elizabeth Warren and Ed Markey are demanding the Food and Drug Administration provide all communications between the agency and the White House to determine whether the recent emergency use authorization of convalescent plasma treatment for coronavirus patients was politically motivated.
In a letter obtained by HuffPost on Tuesday, the Massachusetts Democrats called the FDA's authorization decision "troubling," given limited evidence of the treatment's effectiveness on COVID-19 patients.
President Donald Trump and FDA Commissioner Stephen Hahn announced on Sunday the emergency use authorization for convalescent plasma, the liquid component of blood from a recovered virus patient that's rich in antibodies and can be used to treat the same virus in certain cases.
But although blood plasma donated from recovered COVID-19 patients is considered safe, top health officials expressed concern that the data have not yet proved whether it's effective enough to defeat the virus. Medical experts decried Hahn's comments on Sunday that overstated the treatment's life-saving benefits.
The authorization raised questions about whether Hahn was pressured into the decision, given negative comments Trump has made about the agency's response to the coronavirus pandemic and the fact that the announcement occurred on the eve of the Republican National Convention.
Hahn walked back his comments on Monday, apologizing for the overstatement and assuring the EUA decision as based on science and not politically motivated. He maintained that there is enough data to qualify convalescent plasma for an EUA, but that well-controlled randomized clinical trials "remain necessary" to properly determine if the treatment is effective.
— Sanjana Karanth
Florida Judge Rules Against State Order Requiring Schools To Reopen — 8/25/20, 8:30 a.m. ET
A Florida judge on Monday temporarily blocked a state order requiring all brick-and-mortar schools to reopen for in-person instruction by the end of August, ruling that the mandate "arbitrarily disregards safety."
The state's education commissioner, Richard Corcoran, issued the order last month, which conditions state funding for schools on reopening five days a week for families who do not want their children to have virtual-only instruction. The Florida Education Association — the state's largest teachers union — quickly sued the state, contending that local school districts should have the power to decide when it's safe to reopen.
In his 16-page ruling, Leon County Judge Charles Dodson called the order "unconstitutional" and said it unlawfully denies local school boards the ability to decide for themselves when to reopen.
"If an individual school district chooses safety — that is, delaying the start of schools until it individually determines it is safe to do so for its county — it risks losing state funding, even though every student is being taught," Dodson wrote.
Florida has appealed Dodson's ruling.
— Hayley Miller
Spanish Capital To Install 6,100 Cameras For Online Learning — 8/25/20, 7:30 a.m. ET
Classrooms across Spain's capital Madrid are to be fitted with cameras and the city will buy 70,000 computers as part of wide-ranging plans to keep schools open during the new school year.
HuffPost Spain reports (in Spanish) that Madrid's regional government plans to install 6,100 cameras in classrooms to teach online classes, and hire up to 8,500 more teachers if the health crisis worsens.
The plans, released just over a week before classes are due to start, come as countries across Europe grapple with getting students back to school after the summer holidays.
Infections have risen sharply since Spain lifted a three-month lockdown in late June, but deaths have been much lower than during the epidemic's late-March peak.
Spain diagnosed 2,060 coronavirus infections in the past 24 hours, the health ministry said on Monday, bringing the total to 405,436, with the cumulative death toll reaching 28,872.
— James Martin
First Reported Case Of Reinfection 'Needs To Be Taken Into Context' — 8/25/20, 7 a.m. ET
British experts have said it is too early to say what a reported case of coronavirus reinfection could mean on a global scale.
Researchers at the University of Hong Kong's (HKU) department of microbiology have reported that an "apparently young and healthy patient had a second episode of COVID-19 infection which was diagnosed 4.5 months after the first episode."
They added that the case shows reinfection can occur a few months after recovery from the first infection – potentially casting doubt over theories about immunity, HuffPost UK reports.
However, researchers in the U.K. have said that seeing one case of reinfection is not that surprising.
Dr. Jeffrey Barrett, senior scientific consultant for COVID-19 Genome Project, Wellcome Sanger Institute, said that it is "very hard" to make any strong inference from a single observation. "This may be very rare, and it may be that second infections, when they do occur, are not serious," he said.
Brendan Wren, professor of microbial pathogenesis, London School of Hygiene and Tropical Medicine, said: "With over three million cases of COVID-19 worldwide, the first reported case of a potential reinfection with SARS-CoV-2 needs to be taken into context.
"It appears that the young and healthy adult has been reinfected with a slight SARS-CoV-2 variant from the initial infection three months previously.
"It is to be expected that the virus will naturally mutate over time. This is a very rare example of reinfection and it should not negate the global drive to develop COVID-19 vaccines."
— Sarah Turnnidge and James Martin
Boris Johnson Says Students Face Greater Harm By Staying At Home  — 8/24/20, 6:45 a.m. ET
U.K. Prime Minister Boris Johnson has made a personal plea to parents to send their children back to school in September as classrooms in Europe prepare to reopen.
Johnson said pupils face greater damage by continuing to stay at home, while chief medical officers in the U.K. issued a joint statement reassuring parents it was safe to send their children back to school.
They said "very few, if any" children would come to long-term harm from catching COVID-19 by attending school. An analysis published on Sunday showed there were 67 single confirmed cases, four "co-primary cases" (two or more linked cases diagnosed at the same time), and 30 coronavirus outbreaks in schools in England during June.
Elsewhere in Europe, countries are facing a race against time to reopen schools, with Spain's minister of education forced to deny it was planning to postpone September's post-summer reopening.
France's education minister, Jean-Michel Blanquer, has also ruled out delays to starting the school year on Sept. 1, but he left the door open to "local exceptions" on a case-by-case basis. Schools in Italy are also due to begin a phased reopening on Sept. 1.
In Germany, however, at least 41 schools in Berlin have reported that students or teachers have become infected after classes resumed two weeks ago. Berlin was one of the first places in Germany to reopen schools after the summer holidays, but despite rising infection rates the government has said keeping classrooms open is a top priority.
— James Martin
Australia's Victoria State Records Lowest Daily Rise In Cases For 7 Weeks — 8/24/20, 4:30 a.m. ET
Victoria, the state of Australia that accounts for 80% of the country's COVID-19 deaths, has reported its lowest daily rise in new infections in seven weeks.
The state, which is almost halfway through a six-week lockdown, recorded 15 deaths from coronavirus in the last 24 hours and 116 cases.
As the spread of the disease slows, state and federal governments have been discussing easing the cap on returning Australians of 4,000 per week to help repatriate those stranded overseas.
In neighboring New Zealand, Prime Minister Jacinda Ardern has extended a coronavirus lockdown in the country's largest city until the end of the week and introduced mandatory mask-wearing on public transport across the nation.
Ardern said the four-day extension in the city of Auckland was critical to enable the country to step down its scale of emergency restrictions — and remain at less restrictive levels.
The Auckland lockdown, imposed on Aug. 11 after officials detected the country's first locally acquired cases of COVID-19 in more than three months, had been scheduled to end Wednesday.
New Zealand, which has a population of 5 million, has so far recorded just over 1,300 COVID-19 cases, including 22 deaths.
Australia has recorded nearly 25,000 COVID-19 infections, including 517 deaths.
— James Martin
Trump Announces Emergency Approval For COVID-19 Plasma Treatment — 8/23/20, 6:50 p.m. ET
President Donald Trump said Sunday that U.S. regulators gave an emergency use authorization for a coronavirus treatment involving blood plasma donated by people who recovered from the disease.
The authorization by the Food and Drug Administration allows for the distribution of COVID-19 convalescent plasma in the U.S. and for health care providers to administer it as appropriate to treat patients hospitalized with suspected or confirmed COVID-19.
The authorization comes after the FDA put the plasma approval on hold earlier this month in response to concerns from top federal health officials. Though donated plasma is considered safe, scientists said clinical trials have not yet proved whether it is effective enough for treating the disease caused by the virus.
"In the independent judgment of experts and expert scientists at the FDA who have reviewed the totality of data — not just the data from this expanded access program, but more than a dozen published studies, as well as historical experience associated with this — those scientists have concluded that COVID-19 convalescent plasma is safe, ensures promising efficacy, thereby meeting the criteria for emergency use authorization," FDA commissioner Stephen Hahn said at Sunday's briefing.